Last train out to get off the grid?
Amazing "Solar Generator"
Is Like Having A
Secret Power Plant
Hidden In Your Home!
Solar Powered Backup System Provides Instant Electrical Power In Any Outage Or Disaster. Even Better...
Backup Kit Produces An Endless Supply Of Electricity For Free!




Are You Ready For
Unexpected Power Outages?
If you have ever wanted to have an emergency "backup" system that supplies continuous electrical power, this will be the most important message you will ever read.
Here is why.
There is now a completely portable (and ultra-high efficient) solar power generator which produces up to 1800 watts of household electricity on demand when you need it most. News of this "solar backup generator" (it's the first "off-the-grid" breakthrough in 50 years) is spreading like wildfire all across the country!
Why?
The answer is easy. You see, this solar generator is extremely powerful and yet very simple to use. It produces continuous electricity and runs with absolutely no noise whatsoever. It emits no fumes. But the best part about the solar generator is that it...
Generates Free Electricity!
The unit then stores the power for your use when you need it. We all face natural disasters, with hurricanes, tornadoes, snow and ice storms cutting off electrical power to millions of Americans each year.
Then there are man-made disasters and outages. Blackouts and rolling brownouts are becoming common in many parts of the United States as our politicians herd us off into third-world status. And never forget the possibility of a terrorist attack directed at a few of our nation's power plants. Since the nation's power grids are all "connected," crippling one plant starts a cascading downward spiral of darkness.
Your neighbors will be clueless when it finally does happen, expecting the government to "do something" to get their precious cable TV back on. The truth is, we are extremely vulnerable to all kinds of meltdowns that can create temporary or even permanent electrical outages. That's why if you are one of the few Americans that have eyes to see and ears to hear with respect to the hard times ahead. In fact, you can also expect rising electrical rates very soon, as promised by the new administration. That's why you need to...
Have A Backup System In Place!
The Solar generator kit consists of three main components which work together to create a very efficient home power plant. The massive "generator-backup", the high efficiency solar panel, and the charge controller. In fact, when you compare a solar generator to a gas generator, the difference is pretty remarkable. Here's why. First, gas generators make an incredible amount of racket... if you can even get them started. I say that because in this part of the country (Northern Illinois), the time of year we are likely to lose our electricity is in the winter, during an ice or snow storm.
Generally the wind breaks the power lines, which get covered with ice and snow. Typically, when you lose power here, you go to the garage, roll out the generator and start pulling the cord. You pull and pull some more, all because your generator has been sitting in the cold and the carburetor is playing hard to get. This is not a lot of fun in the dark.
Another reason to avoid gas generators is that you just can't run one in your house. The fumes from a gas generator force you to run it outside and rely on a lot of cords coming through windows or doors to bring the power inside. Again, this is assuming you can get your gas generator started in the first place.
But the number one reason you don't want to be caught in a time of crisis with a gas generator is...
Gas Stations Can't Pump Gas Without Electricity!
Yes. It's true. When the power goes out, you're left with whatever gas you have on hand because the gas station pumps all run on electricity. A few gallons stored in a gas can means a little electricity for a little while, then it's quickly back to black.
Look... I could go on and on about life without electricity and what nightmare gas generators can be. But here's the bottom line. Powerful Living is offering an amazing power generating system that can provide plenty of electrical power in the event of an outage or emergency. And the best part is that you can have the power safely in your house.
It's the perfect emergency backup for troubled times at any location.
When the lights
do go out at
your house...
you'll be darn
glad you didn't hesitate.
And, Powerful Living can put one of these "backup" Solar Generators in your hands very quickly and affordably so you'll be prepared in any crisis that comes down the road.
A True Breakthrough In Home Power Generation!
Let me try to explain the features and benefits of our Solar Generator as simply as possible. If I could bring one over to your house and let you start plugging in appliances, you would immediately understand what all the fuss is about. But I can't do that. Here are some of the reasons you'll want a solar generator:
| | | |
| --- | --- | --- |
| | | 1)Maximum power in minimum time. - I cannot emphasize this enough. The solar generator can be set up in just a few minutes. Then, all you have to do is start plugging things in. It will run AC appliances anywhere... anytime. Even comes with a USB port to charge your USB equipment. |
| | | |
| | | 2)Back up power when you need it most - It's called a "solar backup" because it's designed to come to your rescue when power trouble starts and your lights go out. Run a small refrigerator (high efficient ones are best) to keep your food from going bad or even run a sump pump in the basement if you have to get rid of excess water. |
| | | |
| | | 3)Portable Power - If the going ever gets too tough where you are and you decide to "get the heck out of dodge," you simply throw it in the car and take off to a safer destination, knowing you have power wherever you go. |
| | | |
| | | 4)Replaces gas generators - No noise, no fumes, no maintenance and most importantly... no fuel required. Simply roll it to whatever location needs the power and start plugging in appliances. It has a massive maintenance-free battery as well as an indestructible outer case. (It weighs about 57 pounds.) It's a solid piece of equipment that will last a lifetime |
| | | |
| | | 5)Generates permanent power - The unit provides 1800 watts of electricity at peak power. That's enough to run many appliances in your house. The unit stores power and makes it available when you need it. The generator is recharged constantly by the sun allowing you to use the system and charging it at the same time. Many users choose to keep appliances plugged in permanently to reduce electrical costs and help pay for the unit |
| | | |
| | | 6)Multiple uses - You can use your solar backup to run essential appliances when emergencies arise. You can recharge phones; run shortwave radios, televisions, lights, fire place or furnace fans, as well as computers and printers. Plus, if you need to work in the woods at the cabin or in a boat, you can use the solar backup to run power tools, trimmers, blowers and coffee makers. |
| | | |
| | | 7)Plug and play means instant power - The emergency backup system comes ready to go. Just start plugging in your favorite household essentials... |
| | | |
| | | 8)Life-Saving Power When you need it most - Great for powering aquariums, small refrigerators/freezers, alarm clocks, security systems, whatever you need to live comfortably when the power goes out. |
| | | |
| | | 9) Emergency Backup Power for Communications - Access the latest weather changes even when the rest of the neighborhood looses power. Powers AM/FM radios, televisions, shortwave radios, cell phones, computers, and other telecommunication devices. |
| | | |
| | | 10) Assembled in America - Our solar kits are assembled in the United States of America. |
You'll feel a whole lot safer knowing you have a solar generator when the unexpected occurs. It could be in a storm, riot or meltdown. Unlike most "sheep-like" Americans, when the power goes out, you'll be ready. In fact, if you're like most Solar Generator owners, you'll even sleep a little better knowing you still have a very reliable source of electrical power.
How much is a "plug and play" Solar Generator? Well... One pastor friend of mine told me he couldn't even put a price on his backup system. For him it was peace of mind.
Loving Freedom
Means Getting
Off The Grid!
The retail price tag for this system is $4495.00
But I'm not asking you to pay that much. Instead, I have negotiated a very special offer for our friends in the freedom movement:
Here's the Solar Generator Backup system we have put together for our friends. The system includes:
-- 1800 watt Solar Backup Generator
-- High efficiency Solar Panel.
-- Sunsaver Charge controller.
-- 48 feet Solar Panel cable.
-- 90 day warranty, (a 2-Year Service Plan can be purchased.) 20 year warranty on Solar Panel.
-- Our solar kits are assembled in America.
As Seen On:
Save $3,500 Off The Retail Price
When You Use Your Coupon!
That's $4,495.00 worth of components (at retail) in this package. Anyone who wants to be prepared... can be, while we have inventory... your price is just $995.00 plus only $297.00 shipping anywhere in the continental U.S. when you use your coupon.
You'll Also Receive $945 In Off-Grid Bonuses:
Off-Grid Course:
Off The Grid Belize - A $295 Value!
This field guide is divided into three distinct sections… all designed with just ONE purpose in mind: To give you exact, step-by-step instructions on how to truly live an off-the grid existence in one of the most beautiful countries in the world.
Off-Grid DVDs:
EMP Ready - A $49.95 Value!
A one hour 45 minute DVD packed with information you need to know to protect yourself and loved ones from the threat of an EMP attack.
Soup Bean Basics - A $29.95 Value!
Want to learn how to make delicious survival meals with heirloom beans? This DVD is your opportunity to take a peek in a veteran cook's kitchen and learn the soup bean basics you'll use over and over again on your own. You'll be ready to take dried beans and turn them into great tasting meals for the entire family.
Soup Bean Magic - A $29.95 Value!
Create delicious and exotic dishes - all from beans! We enlisted expert Keith Snow, a famous "wild harvest" cook to teach you everything you need to know to create real "magic in the kitchen" with your heirloom beans. You'll be simply amazed at the delicious and healthy dishes Keith creates. The DVD is a perfect complement to our Soup Bean Survival Kit and makes a great addition to any cook's library.
Food Storage Secrets - A $39.95 Value!
Canning, dehydrating, and other methods of storing food for your family are covered in the Food Storage Secrets set of 3 DVDs. Learn everything you need to know, from safety measures to the best things you should preserve for your family right now. It's an ultimate crash course in food preservation!
The Founders Plan - A $99.97 Value!
We've put together an in-depth self-study program for anybody who wants to understand our true Christian heritage and the Christian ideals that are woven into the very fabric of the Constitution. With this knowledge in your possession, you'll be able to gain the upper hand in any argument about the Constitution — and silence "Constitution bashers" once and for all.
Peruvian Sleep Generator - A $49.95 Value!
All you have to do is just sit on the couch, your favorite chair, or lie down, put on the headphones, then relax and press play. The Peruvian "sound wave" technology on the CD does the work for you… to trigger the most amazing deep sleep response you have ever had in your life!
Dominoes Of Destruction - A $39.95 Value!
Hank outlines 14 "Dominoes of Destruction" that are either in the process of falling or will fall very soon. Each of these dominoes is intimately linked with the others. As each one falls, it tips over another in a predictable — yet devastating — chain of events. Even worse, these 14 dominoes will be much worse than the Great Depression and Hank tells you why.
Off-Grid Books:
Off The Grid Diabetes - A $19.97 Value!
Teaches you the natural herbs and foods you can use to control your diabetes. You'll also discover the hidden poisons in the processed food at your local grocery store and how to avoid them from now on. If you have this disease, there are many things you can do to regain your life. And if you're one of the millions who are quickly headed for a diabetes diagnosis, you can learn the signs to watch for and the steps you can take to avoid this terrible condition.
Ready For Anything - A $59.99 Value!
When you read "Ready for Anything," you'll learn: how to purify and store water; how to store food; how to grow food; kitchen tools you'll need when there's no electricity; how to stock up on medical and dental supplies; how to keep your family safe; how to preserve your wealth; how to barter; how to stay in communication even if phone lines and cell phones fail; how to heat your home without natural gas; how to light your home without electricity; and a whole lot more!
Underground Privacy Secrets - A $19.95 Value!
This in-depth book teaches you how to protect your privacy, identity, and freedom in an increasingly unfree world. An excellent resource for anyone who is concerned about privacy in the information age.
Hide Your Guns - A $49.95 Value!
It doesn't matter whether it's a natural disaster that forces you from your home, an epidemic, a terrorist attack, or civil unrest (which almost always involves looting), some of us may one day find ourselves unable to return to our homes and in need of food, shelter, money, and personal protection. In How to Hide Your Guns, you are shown exactly how you can use creative techniques to hide things, even if you're renting your house or don't want to do any major remodeling.
Predator Proof - A $39.97 Value!
Learn the practical self-defense techniques that thieves and other lowlife criminal scum don't want you to know about. How to protect yourself and your family from violent assaults by riots, looters and other criminals.
Ultimate Medical Tourism Manual - A $39.95 Value!
The Ultimate Medical Tourism Manual teaches you how to save thousands of dollars on state of the art medical treatment abroad! Learn what to look for and what to avoid when choosing your medical provider.
Off-Grid Products:
Freedom Lantern - A $19.95 Value!
The Freedom Lantern provides peace of mind for when the power goes out and you need to keep the lights on. These innovative LED lamps provide up to 10 hours of illumination in an emergency.
MCT Oil - A $39.95 Value!
Numerous studies suggest that substituting MCT Oil for other fats in a healthy diet may therefore help to support healthy weight and body composition. A must-have in any survival situation.
Smart Bulb 68 - A $19.95 Value!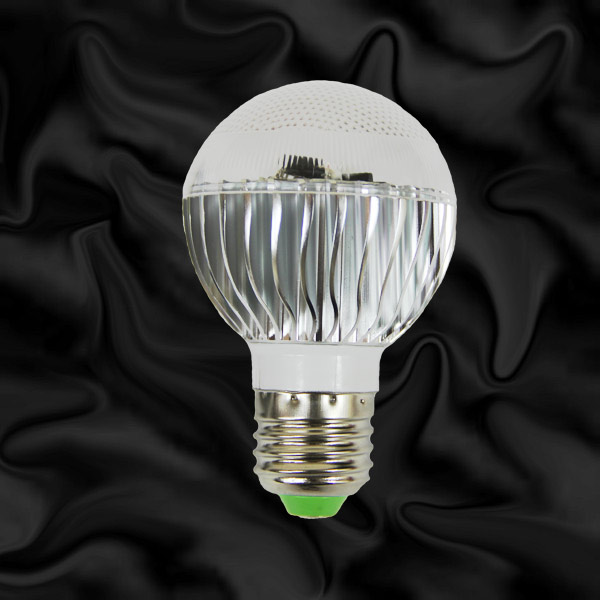 This brand new type of LED light that has built-in smart technology that allows you to get 68 Different Kinds Of Light From A Single Light Bulb!
$
945

In Off-Grid Bonuses Included Free If You Purchase During Our Emergency Backup Power Super-Sale!

The system is worth much more than that. But since we stumbled onto this amazing backup system, we've got to let everyone know about it. Especially folks who believe that life in this country is going to get much more difficult in the not too distant future. Folks who see the critical need for backup "power insurance."
In An Emergency, Getting The Lights Back On Is Pretty High On Everyone's List.
But... to get one you gotta hurry.
Here's the deal.
We have a small supply of these amazing systems in our warehouse and we've set a few aside for our friends who want to be independent and start to get off the grid. But with the financial meltdown on everyone's mind, you should contact us at once to claim yours.
We have a small supply of these amazing systems in our warehouse and we've set a few aside for our friends who want to be independent and start to get off the grid. But with the financial meltdown on everyone's mind, you should contact us at once to claim yours.
I invite you to come to our Solar Generator Showroom to ask us questions or actually pick up your solar generator. (Always call ahead so I can make sure our Solar Backup Consultants are in the office.) We really love having the chance to chat with our customers and we have retail store so you can touch and feel a solar generator.
We're very easy to find. Right on Highway 84 about a block up from the Savanna-Thomson State Bank. Our warehouse is also in Thomson, right across the police station. If you do come to see us, I'd love to buy you a cup of coffee or even lunch in our world-famous Heirloom Market & Cafe while you are here.
The Absolute Fastest Way To Order:
Click on the "Claim A Solar Generator Now" button below and find out the best way to place your order.

If you would like to order by phone, you can call toll-free by dialing 815-259-4552. Tell whoever answers that you want the "PowerSource 1800" system rushed to you. If you prefer to pay by check or money order (payable to Powerful Living), simply send your payment to:
Powerful Living
2200 IL Rte. 84
P.O. Box 361
Thomson, IL 61285

815-259-4552
As a Powerful Living customer, you really deserve to have one for $995. Remember, your price is $3,500.00 off the retail price of $4,495.00 when you use your coupon. I'm so convinced every reader needs a Solar Generator, that I've arranged for this special deal to get one to you at this dirt cheap price.
Just hurry, alright?
Sincerely,



Jared Brewer
P.S. One more thing. It's very important. We do have "runs" on our equipment from time to time. This means that demand literally overruns our supply solar generators and we run out. The best strategy is to order "before the crisis" and not wait. It's never a good idea to act with the crowd. Napoleon said it well... "Take time to deliberate, but when the time for action comes, stop thinking and go in." It just makes good sense to avoid buying in a panic.
Call 815-259-4552 right now and get one of these remarkable Solar Powered Generators. It's the perfect emergency backup for troubled times. When the lights do go out... you'll be darn glad you didn't hesitate.
Buy Yours Today!
Claim Your Solar Backup Generator Today
PowerSource1800
Offer good in U.S. only.
All Foreign Orders, please call 815-259-4552

Home Of The Original Point, Plug, And Power Up Solar Backup System